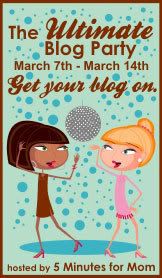 Well the day has come for me to host a Party here on my blog....So come right in and introduce yourselves...I will take your coat and feel free to enjoy some yummy treats and food...My name is Diana, I am a full time artist and illustrator....I have most recently been published in children's literature magazines and am working on Editorials and Children's books right now.





When I created my blog it was a place I could post some fun daily sketches and projects I have on the go....The daily sketches gave birth to my "Yummy Sketch of the Day" section...where people could pop by daily for yummy treats ...all at zero calories...



I also take special requests from people that leave me comments...always fun to hear what people are craving and fun to draw it....


So feel free to check out some of my past Yummy Sketches by looking at my list on the left ...and if you have something special you want me to serve up at this blog party...by all means leave me a note....





The Yummy Sketches are a huge hit and then inspired the cute dress collections....more fun, colorful and cute sketches to keep my creativity and inspiration flowing....



Staying at home has enabled me to spend as much time as possible with our son Cole...you can check out his cute little photo ....



I officially call Cole our little Calendar Boy ...since he won a contest to be in the CKPC 2008 Baby Calendar....

The first pumpkin shot is Cole's first Halloween and as you can see it became a tradition for year 2....our only concern will be trying to find a pumpkin for year 3 that will be big enough...lol

Well I hope you stay and eat plenty of yummy treats.... and if you feel like checking out more of my art you can pop by my web site...you can even check out my mixed media custom canvas' that would make great gifts for your families...


AND "Just because" ....
Wanted to add a Give Away contest to all the guests that attend my party...I will get our son Cole to pull a name out of a hat after the Blog Party is over and the winner will recieve a free 8"x8" MIXED MEDIA CUSTOM CANVAS with faces from your photos.... all you need to do is say hello and leave a comment...

To check out more samples of my work pop by my website....
http://www.dianaevans.ca/
PS- for everyone without a blog link...pop by after March 14th to see if you won!
I also hope you pop by each and every day...

Cheers,
Diana